Environmental, Social and Governance
We invest in ESG-compliant projects
Environment
Eco-friendly crop production, eco-friendly products, recycling
Social Wellbeing
Phygital services involving volunteers to promote an active lifestyle and physical fitness, personal AI
Sustainable Development
Fast and efficient implementation of ESG-compliant initiatives. Corporate carbon neutrality solutions that deliver results
Offset Your Carbon Footprint
We help large businesses to reduce their carbon footprint through our carbon footprint reduction mechanisms. You can rely on the companies within our ecosystem to efficiently offset your carbon footprint.
Investing in a Better Tomorrow
We created an ecosystem to reduce the carbon footprint
Red Hill
Redhill is an organic farm offering eco-friendly crop production scaling solutions. Over 2 tons of carbon footprint are offset with 2.5 acres planted. Production of Biofuel (Fuel Pellets). Apart from its advantage of being an annually renewable resource, grass actively absorbs carbon dioxide while growing. Pellets made of grass constitute an environmentally friendly biofuel with minimal carbon emissions and can be produced almost anywhere, thus significantly reducing the cost and time of delivery to consumers. An ever-increasing demand for biofuel in the EU and the U.S. is fully consistent with the principles of ESG and the UN Sustainable Development Goals.
EcoGrass produces eco-friendly products, including EcoGrass cat litter made from grass farmed by Redhill company, and EcoRitha's soapberries, the most eco-friendly washing detergent on the market.
With Sborbox application, recycling is as easy as clicking a button. The application allows to significantly reduce your carbon footprint through efficient collection of recyclable packaging.
Closed Ecosystem Cycle
Thanks to the closed cycle ensured by our ecosystem companies, we can efficiently optimize CO2 sequestration process while improving the sequestration efficiency at every stage of the life cycle
This phygital platform aimes to promote volunteering and provides endless help, education and development opportunities, as well as a chance for volunteers to communicate and implement their ideas.
A customized solution for an active lifestyle that provides a unique oportunity for interaction and keeps you competitive and motivated. Take the most of the training sessions led by 18 winners of the world's largest sports competitions and olympic champions and enjoy what the smart processors, visual recognition and augmented reality features have to offer.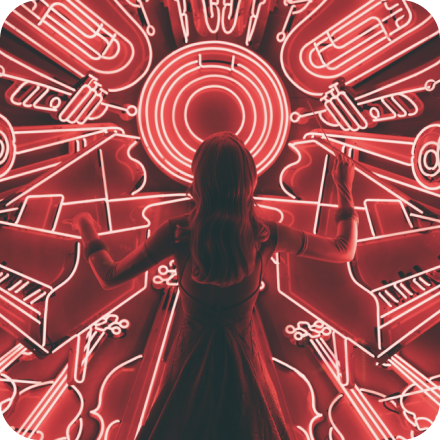 Affordable AI technologies for music recognition and analysis to support and promote those in seach of creativity, as well as music buffs and young talents.
Mobile veretinary and pet care services delivered at your door.Take the best care of your pet to ensure responsible pet ownership.